Alex Hult
"I own a few restaurants and have used RR lately and they have done a great job. Highly recommend"
Stacey Breyer
"Friendly staff, knowledgeable techs, they were out the same day I called - which is so important for restaurant businesses! Great cold side repair company!"
Daisy Loi
"Just amazing! We had to replace a condensing unit. The technicians came in and installed it all in one day. They were very professional and quick. Thank you so much for your help."
Repair, Installation/Replacement & Preventative Maintenance
Cooling/Air Conditioning Solutions
From maintenance to replacement and installation, we are specialists in the environmental needs of large buildings and facilities. We can service all cooling equipment used in commercial businesses, including office buildings, hotels, retail environments, and facilities.
We can help with:
Air & Water Cooled Condensers & Condensing Units

Water Cooling Tower Services

Heat Exchangers

Split Systems

Temporary Cooling Solutions

Ducts/Air Distribution Systems

Indoor Air Quality Solutions

and more!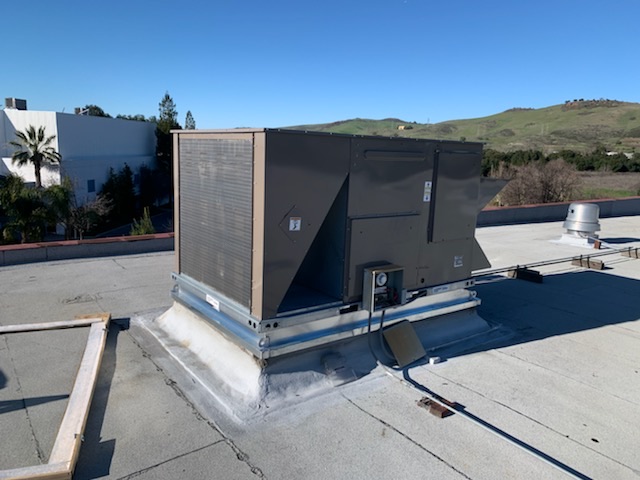 Repair, Installation & Maintenance
Heating
We provide service for all components used in many types of heating systems. We have the ability to handle large jobs for any kind of commercial HVAC services Hayward CA.
We can help with:
Furnace Maintenance, Repairs, Installation & Replacements

Boilers Maintenance, Repairs, Installation & Replacements

Heat Pumps Maintenance, Repairs, Installation & Replacements

and more!
Us in Action!
Your Experts at Work
We're Experts in All
Commercial HVAC Services Hayward CA
Keeping your equipment in excellent running condition not only protects your investment, but also maintains your system performance. R&R Refrigeration offers Maintenance and Repair services for the full spectrum of comfort and process systems. And because we service the Greater San Francisco Bay Area from Marin to Monterey, we are everywhere you need us to be. Our technicians are capable of providing an in-depth evaluation of your commercial HVAC services Hayward CA and Refrigeration equipment, your maintenance requirements, and your operating strategies.
Then, if needed, we can service, retrofit or replace equipment in order to improve and enhance your systems. Our analysis and feedback can help you make strategic management decisions, avoid unexpected equipment downtime and ensure your system is always operating as efficiently as possible. For an added layer of protection, commercial HVAC services Hayward CA monitoring systems closely track critical conditions and immediately alert you if there is a problem. All of this helps you, our client, achieve bottom-line savings.
At R&R Refrigeration, our team of skilled technicians are on call 24/7/365! We start up, service and repair all brands of HVAC and Refrigeration equipment, and we have built a stellar reputation for doing it right the first time. Whether you're interested in regular HVAC/R maintenance, equipment upgrades or refurbishment, or a complete energy-saving Heating, Ventilation, Air Conditioning, Heating, or Refrigeration system replacement, we can help.
Despite our name, R&R Refrigeration and Air Conditioning's expertise extends far beyond commercial and industrial cooling products. We have the resources to service your entire facility from chillers to small rooftop units, cooling towers, pumps, boilers, and control systems, just to name a few – and we service all brands.
Commercial HVAC Services Hayward CA
Frequently Asked Questions
Yes! We are always up-to-date with manufacture promotions and deals that are being offered by various brands. We can help you install all types of commercial HVAC brands such as Carrier, York and Trane. 
Looking for more energy efficient equipment? Call us today talk to one of our experts!
Its a common myth to believe that increasing electricity bills are normal. If you notice that your heating and cooling costs are getting high that could mean your equipment is not running at full capacity. Common reasons could be:
Dirty air filter
Leaks in air distribution system/ducts
Poor insulation
For more information about heating myths, read our blog: 4 Common Heating Myths That Can Be Costing You Money
If you are looking for commercial HVAC services Milpitas CA, give us a call or fill out the form above to meet with one of our technicians.