Stacey Breyer
"Friendly staff, knowledgeable techs, they were out the same day I called - which is so important for restaurant businesses! Great cold side repair company!"
Daisy Loi
"Just amazing! We had to replace a condensing unit. The technicians came in and installed it all in one day. They were very professional and quick. Thank you so much for your help."
Alex Hult
"I own a few restaurants and have used RR lately and they have done a great job. Highly recommend"
Regular Maintenance on Commercial Refrigeration Equipment
Regular maintenance of your walk-in coolers and freezers has several benefits. First and foremost, it can help extend the lifespan of your equipment. By addressing small issues before they become major problems, you can avoid costly repairs or even equipment replacement. Maintenance can also help ensure that your units are running efficiently, which can save you money on energy costs over time. Additionally, it can help prevent product loss and downtime due to equipment failure.
Trained Technicians for Your Repair Needs
When it comes to repairs, it's essential to work with trained professionals who are authorized to work on your specific equipment. Our technicians are factory trained and authorized, and we specialize in a wide range of brands, including Master-Bilt, Beverage-Air, Continental, Delfield, True, Traulsen, Nor-Lake, Turbo Air, and Arctic Air. We also have experience working with both walk-in coolers and freezers and can quickly diagnose and repair any issues.
Customized Maintenance Plans
At our company, we understand that every business has unique needs when it comes to their equipment. That's why we offer customized maintenance plans that can be tailored to your specific requirements. We work with you to determine the frequency and scope of maintenance needed to keep your walk-in coolers and freezers operating at peak efficiency.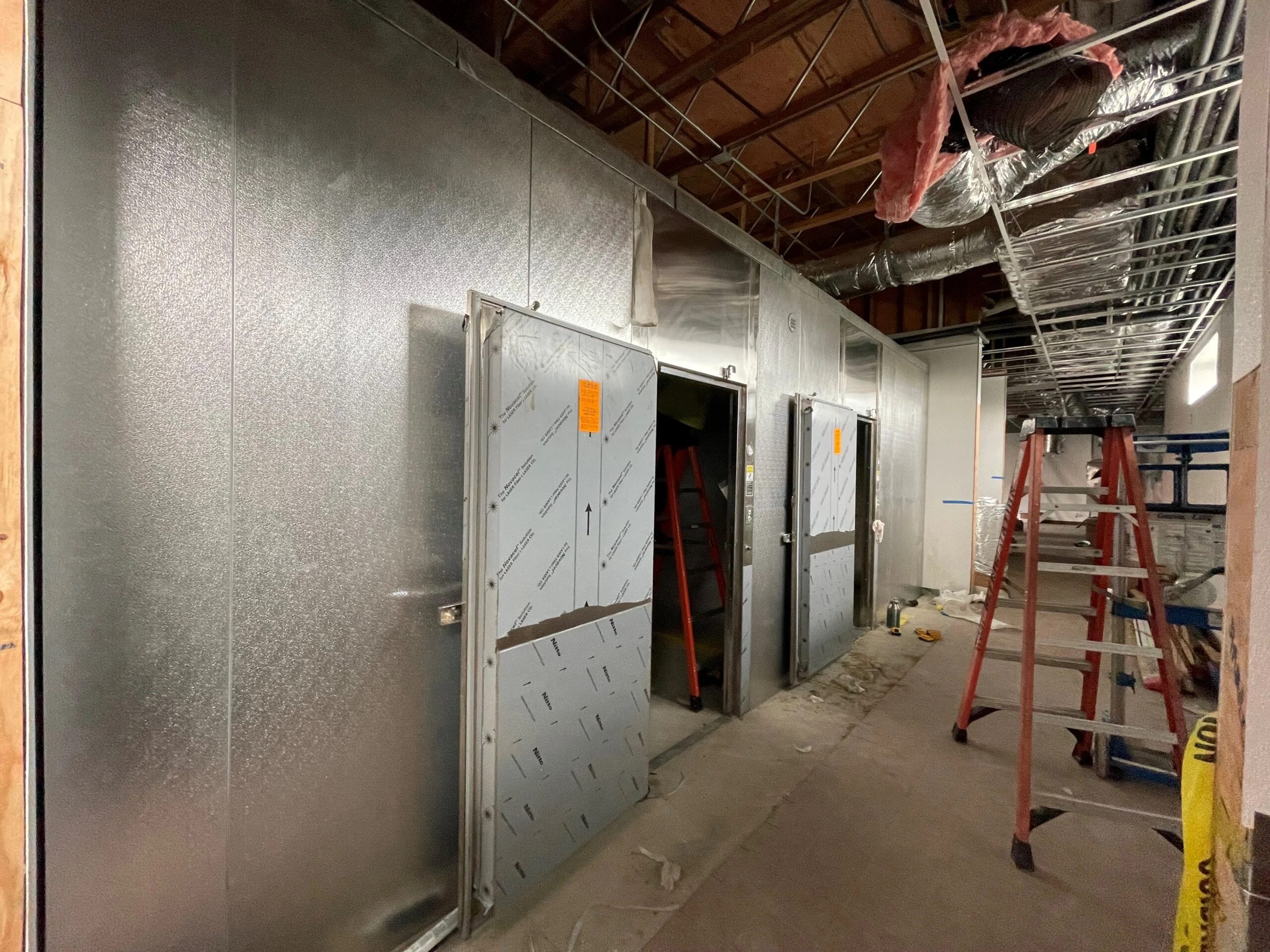 Walk-In Cooler & Freezer Service
Walk-in coolers and freezers are the most expensive pieces of equipment that you own due to their size and the amount of product that you store in them. They are used in various businesses such as restaurants, bars, nightclubs, convenience stores, wineries, coffee shops, caterers, schools, hotels, hospitals, and hi-tech companies.
From maintenance to installations, our team does it all! Check out our project gallery and Instagram to see our many installations throughout the Bay Area.
Our trusted commercial refrigeration Milpitas CA can save you money on repairs when you opt into a preventative maintenance plan.
WE ARE R290/448/449A CERTIFIED, WARRANTY AUTHORIZED, AND ABLE TO MAKE YOUR REPAIRS AS PAINLESS AS POSSIBLE.
Our technicians are factory trained and authorized; they attend yearly classes to ensure that they are up-to-date on the ever-changing industry. We want to ensure that trained professionals are working and touching your equipment at all times. 
We specialize in Master-Bilt, Nor-Lake, Bally, American, Americooler, Amerikooler, U.S. Cooler, Imperial Brown, Commercial Cooling, and much more.
We're Experts in All
Commercial Refrigeration Milpitas CA
As a business owner, keeping your equipment in optimal condition is crucial to your bottom line. R&R Refrigeration and Air Conditioning, Inc. has been providing top-notch HVAC and refrigeration services in the Greater San Francisco Bay Area for over 60 years. Our team of skilled technicians is on call 24/7/365 to ensure your equipment is running smoothly and efficiently.
Full-Service HVAC and Refrigeration Maintenance and Repair
Our experts provide maintenance and repair services for the full spectrum of comfort and process systems. Our technicians can provide an in-depth evaluation of your equipment, maintenance requirements, and operating strategies to keep your system performing at its best. We service, retrofit or replace equipment, providing feedback that can help you make strategic management decisions and avoid unexpected equipment downtime.
Commercial Refrigeration Monitoring for Added Protection
For added protection, we offer commercial refrigeration monitoring systems that closely track critical conditions and immediately alert you if there is a problem. All of this helps you achieve bottom-line savings and ensure your system is always operating as efficiently as possible.
Expertise Beyond Cooling Products
Despite our name, R&R Refrigeration and Air Conditioning's expertise extends far beyond commercial and industrial cooling products. We have the resources to service your entire facility, including chillers, small rooftop units, cooling towers, pumps, boilers, and control systems, and we service all brands.
A Corporation Founded on People, Relationships, and Value-Added Service
At R&R Refrigeration, we believe in building long-term relationships with our clients. Our skilled managers, expert technicians, and hard-working support staff ensure that your project is executed exactly as planned. We take pride in completing jobs correctly the first time, and our goal is to be considered part of your team rather than just another contractor.
Give Us a Call Today
Don't trust your HVAC and refrigeration needs to just anyone. R&R Refrigeration and Air Conditioning, Inc. is committed to providing the highest level of service to our clients. Contact us today to learn how we can help you with all of your HVAC and refrigeration needs.